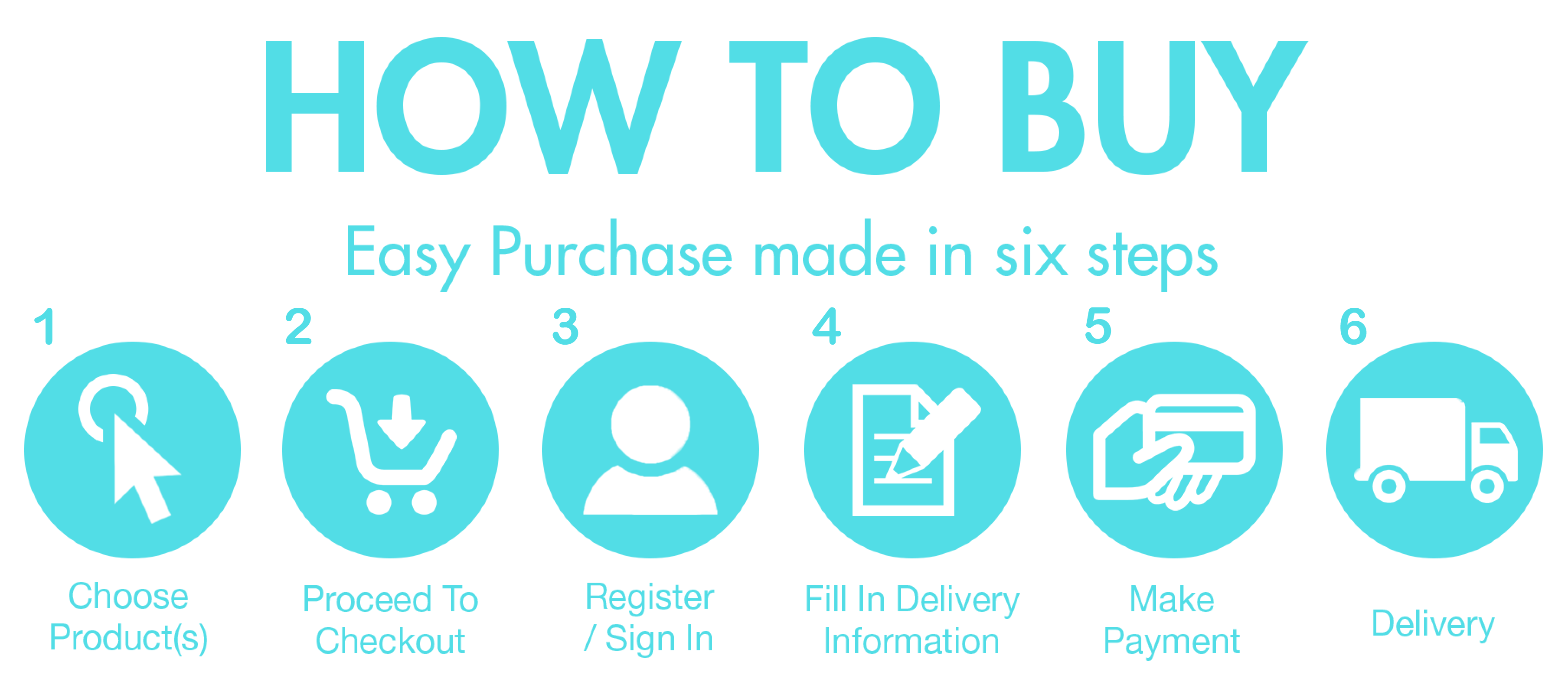 Step 1.0 : Choose the product from the product pages
Step 1.1 : Once the pages is open, select option from the listing.
Step 1.2 : Search for the size, colour, new arrival or more...
Step 1.3 : Click on the Product for Product details
Step 2.0 : On the Product Detail Page, choose the Add to Cart.
Step 3.0 : Register / Sign in via Facebook or Line or Googles ID.
Step 4.0 : Fill In Delivery Information.
Step 5.0 : Made payment via Bank transfer/FPX/Credit Card/Boost.
Step 6.0 : Delivery will send out by today or next days. Take 2 to 4 Workings days to arrive your Place